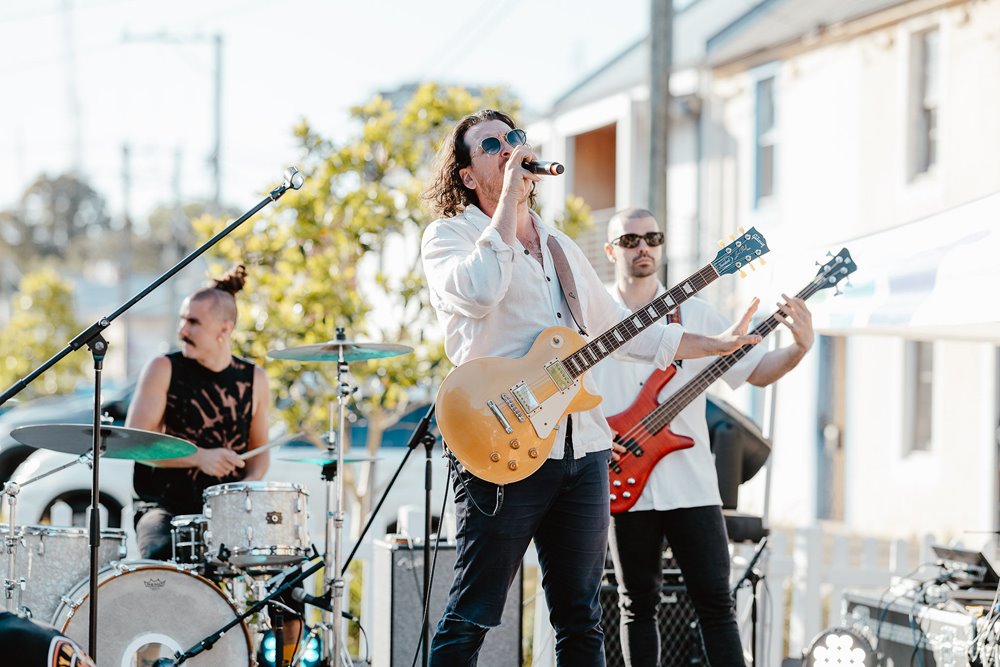 From its roots as a rock and roll epicentre, to the diverse and exciting sounds that define its modern music scene, Newcastle has always held live music close to its heart.
From breeding such formidable musical talent as Silverchair, The Screaming Jets, Catherine Britt, and The Porkers, to hosting some of the most iconic acts ever to grace a stage at the likes of Newcastle Entertainment Centre and the legendary Cambridge Hotel, the city has long fed off the energy of live performance.
And it appears that trend is set to continue because the Newcastle music scene is as vibrant, diverse and exciting than it ever was.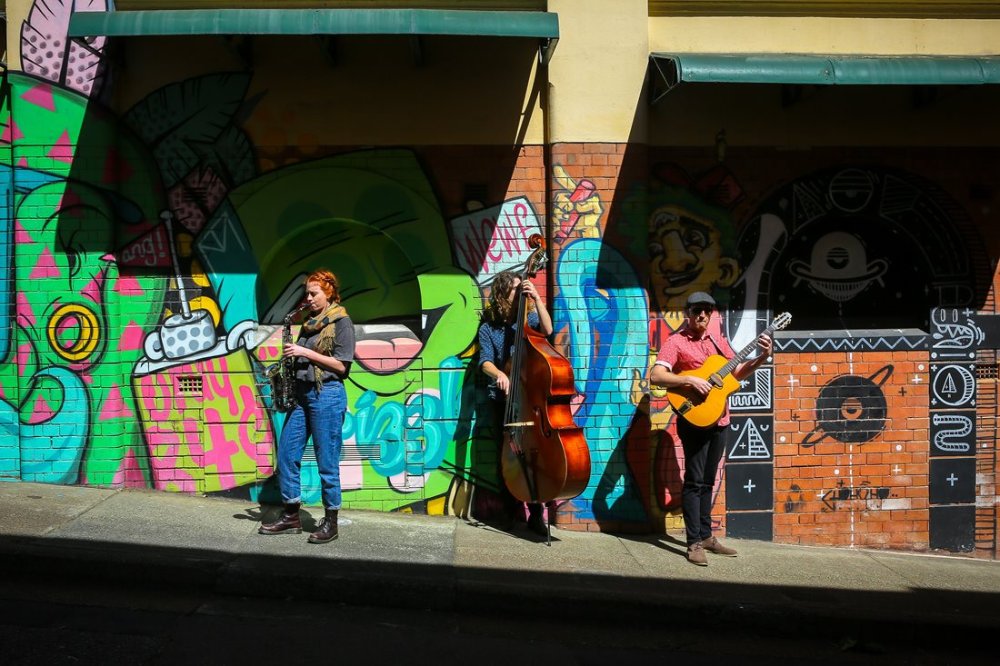 Perhaps even more so with venues such as the Lass O'Gowrie, The Hamilton Station Hotel, and the Stag and Hunter regularly showcasing the formidable range of talent Newcastle continues to produce.
Marcus Wright, Director of entertainment booking agency Big Apachee and lessee of the Wickham Park Hotel agrees.
"It looks really strong right now," he said.
"I started working in the early '90s at a recording and rehearsal studio in Newcastle, and it was a very strong scene then – you had Silverchair making a name for themselves and there were a lot of great local bands.
"And it's something that has just continued to grow. A lot of people say Newcastle isn't as happening as it used to be but it's quite the opposite. It's thriving."
One recent example of just how strong the scene is, was the West Best Bloc Fest held in October 2022. This ambitious, sold-out festival activated six venues in Newcastle West – The Family Hotel, The Happy Wombat, The Rogue Scholar, Jams Karaoke, The Star Hotel and Papa's Bagels – with more than 60 Newcastle bands over a full day of tunes.
For City of Newcastle Councillor Carol Duncan it was a welcome sight.
"It was one of the most phenomenal days I've seen in the city ever," she said.
In fact, it's proof positive that Newcastle is a great place for musicians of all stripes to ply their trade.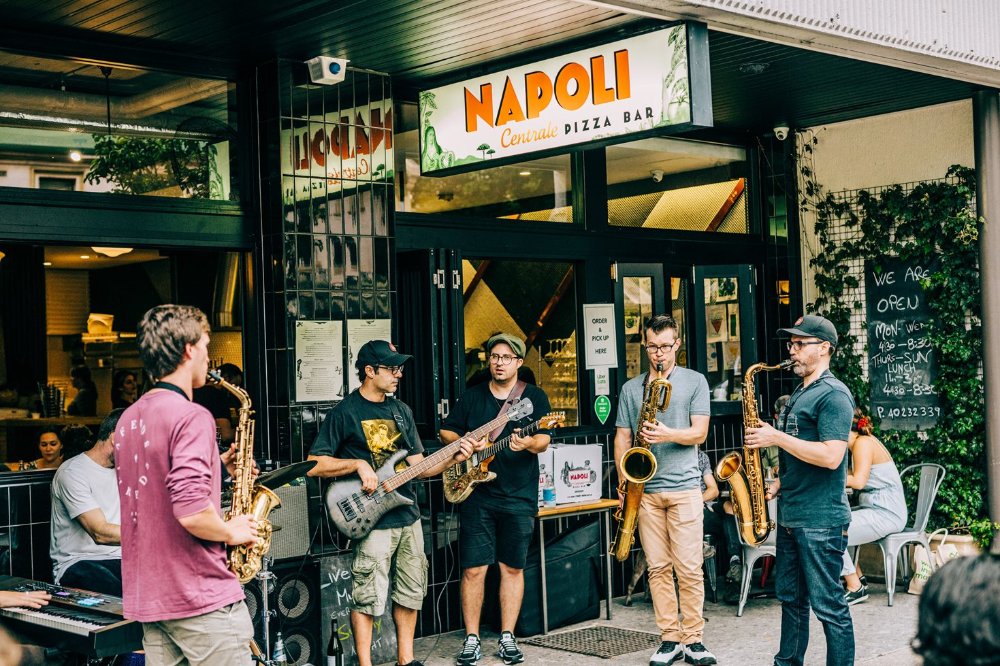 Aside from being in a town that loves the energy of a gig, fantastic music and sound production courses at Newcastle TAFE, the Newcastle Conservatorium of Music, a supportive musical community, and top-class recording studios such as Sawtooth and Novotone, give Newcastle musicians opportunities that are rarely available in other regional centres.
There are also local platforms, such as Music People Live that are helping give Newcastle musical talent much-needed exposure to wider audiences.
"Young musicians in Newcastle are able to record, produce and release music and they don't have to head to Sydney or save a fortune to do it," Cr Duncan said.
"Also, we are still much more affordable than Sydney, for example, and lifestyle-wise, you can live within a 15-minute drive of the CBD fairly affordably. You just can't do that in Sydney."
Marcus added that it was hard not to be inspired living in a place like Newcastle.
"I was born here, raised on the Gold Coast and came back here, and I would say location is a massive draw," he said.
"It's a pretty cruisy vibe – we're kind of like a massive country town but also a city. We've got the best beaches in the world, cool pubs, small bars, and cafes – there's just so many ways for artists to find inspiration and also plenty of places for them to be heard."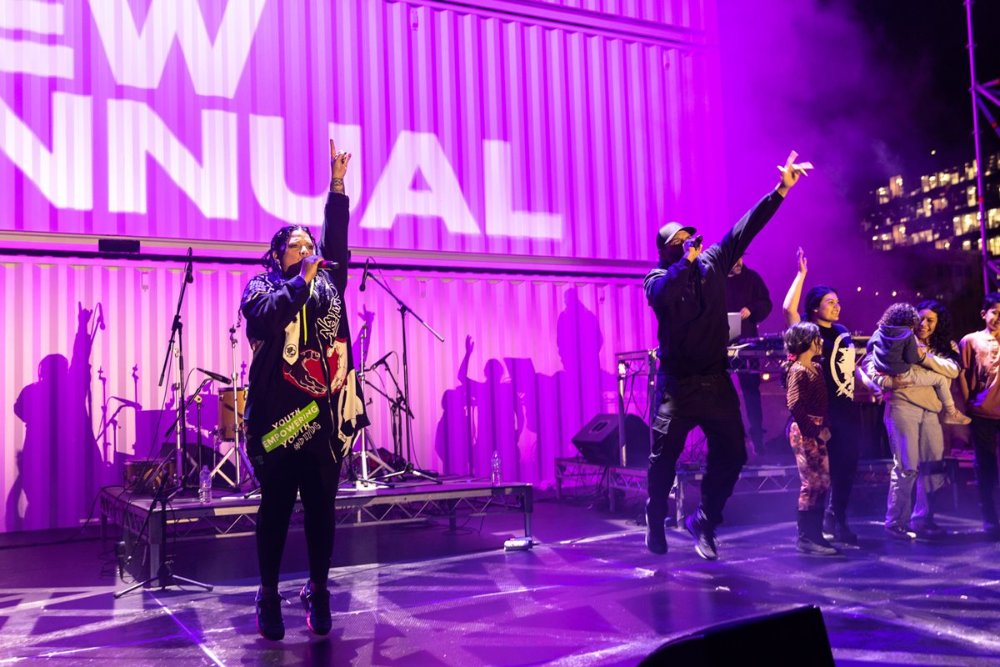 The viability and potential of the Newcastle live music scene is also well recognised by City of Newcastle through its Live Music Strategy (2019) and Newcastle After Dark: Night Time Economy Strategy (2018).
These strategies have worked in tandem to help protect and promote the local live music industry, as well as ensuring the development of a safe and vibrant Newcastle night-time economy.
"I am a strong advocate for building a city that caters to people who want to have creative careers in whatever field," Cr Duncan, who is also a member of the Newcastle Live Music Taskforce, said.
"One of the things I'm really proud that we have been able to do was to have to a clause written into our major planning instrument that outlined our commitment to live music and the night time economy in Newcastle in order to help manage expectations of people new to the city who might not be used to the background noise."
And with the proliferation of small bars and venues popping up across the city, coupled with the sheer depth of musical talent we enjoy here, it seems the Newcastle live music scene is in a very healthy state.
"I firmly believe we are seeing a resurgence in live music in Newcastle right now which is so exciting," Cr Duncan said.
"We have amazing small bars and different venues opening up and venues that can offer live music that weren't previously able to do so and that's really cool."