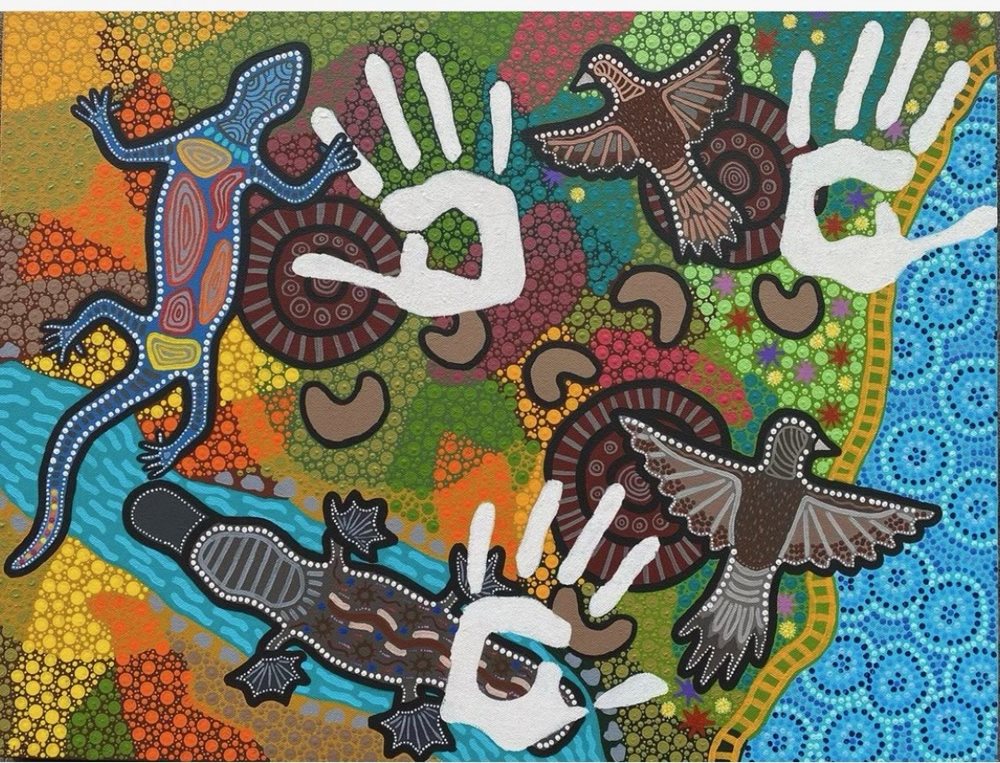 With Newcastle being such a creative and cultural hub, it would make sense that local graduates of TAFE NSW's Diploma of Visual Arts are in high demand.
Case in point is Diploma and Advanced Diploma of Visual Arts at TAFE NSW Newcastle graduate Emily Lloyd.
Since completing her qualifications, Emily's artwork has been featured on the NSW Netball Association's umpire uniforms. In fact, it has been the chosen design since 2021 and has been seen by thousands of spectators each season.
More recently, the NSW Department of Education displayed Emily's art on their 2023 Mardi Gras Float and commissioned them to run a banner design workshop, with the results now on display at their Arts Hub.
"I always loved painting, but the courses opened my eyes to a different approach to art. I had my own style, but now I have a full toolkit of foundational skills to lean on and make a name for myself," Mx Lloyd said.
"The Diploma is very much focused on the key building blocks and understanding creative practice for a range of mediums and equipment. I learnt so much foundationally that I didn't think twice before enrolling in the Advanced Diploma next.
"That's where I learnt to harness my own skill sets, build a niche, and become a distinctive artist. As someone who leans more into cultural art, the support from my teachers was incredible."
Off the back of their recent success, Emily says they're now focused on completing their bachelor's degree and further developing their audience in the educational arts sector
"I recently collaborated with Library for All to illustrate the storybook titled Little Lost Whale, for the Our Yarning collection. It was exciting to work on this new medium, created to be a learning experience for Indigenous youth," says Mx Lloyd.
"I'm hoping to continue catering towards education through my art, and after specialising, my goal is to teach workshops for children and adults."