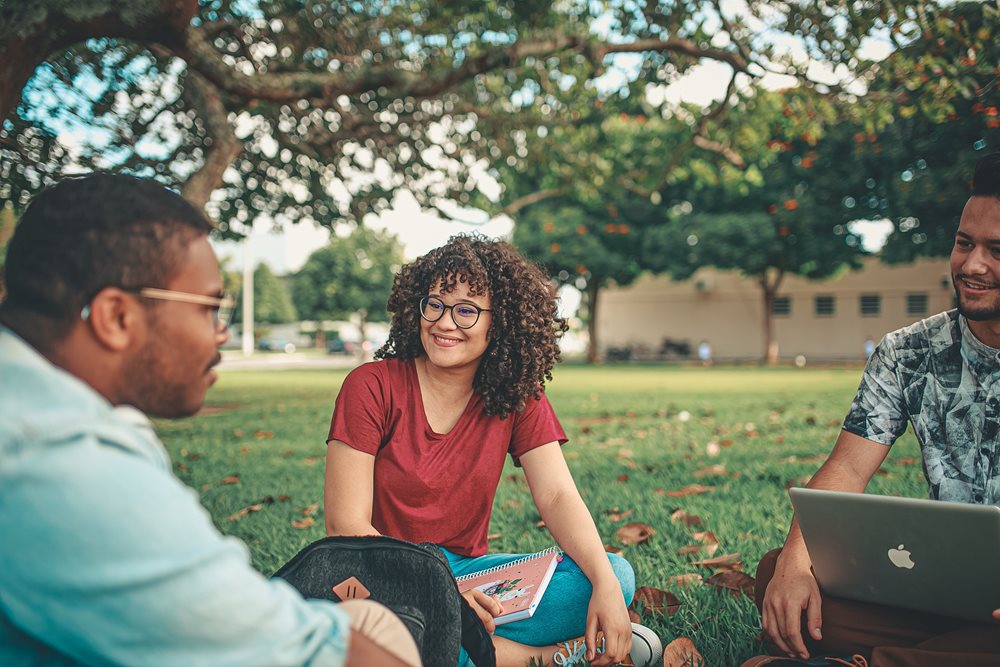 Newcastle certainly has a reputation for being a welcoming, supportive city, and a new initiative aimed at cultivating a culture of inclusiveness and belonging among international students, is another way this reputation is being strengthened.
The new International Student Ambassador initiative, developed by the University of Newcastle and supported by City of Newcastle, was recently launched at a welcoming event for this year's record cohort of more than 1200 commencing international students.
The program is calling on members of the Newcastle community who have a deep understanding of the challenges facing international students for two new ambassador roles.
University of Newcastle Vice-Chancellor Professor Alex Zelinsky said international students were an important part of campus life.
"We're delighted to be welcoming our international students to the city and our campuses. The pandemic made it difficult with online and remote learning. We missed all of our students, but we're so pleased to have them back," Professor Zelinsky said.
"This year, we have welcomed our University's largest cohort of commencing international students ever. They have helped bring our campuses to life with activity and have contributed to the culture and diversity of our communities.
"We are working with City of Newcastle to ensure that international students experience the best our city can offer. Our new International Student Ambassador roles initiative is one of the ways we're helping to ensure students get the opportunities to build meaningful connections and succeed in our region."
Lord Mayor Nuatali Nelmes echoed Professor Zelinsky's sentiment adding that the initiative would help to "forge meaningful relationships with international students and set up the foundations for a life-long network of cultural exchange and collaboration."
"We welcome international students' skills, knowledge, diversity of experience and cultural expression that actively contributes to the economic opportunities and the richness of our city,"Cr Nelmes said.
"Investing in people and enabling them to grow is one of the best ways that local government can drive the local economy, and we aim to double international student arrivals by 2030, as outlined in CoN's Economic Development Strategy."
Expressions of interest in the International Student Ambassador Program are expected to open mid-2023.