Foreshore Park is set to play host to the city's largest playground with plans being finalised to revitalise the iconic harbourside precinct.
City of Newcastle's Harbour Foreshore Masterplan, recently considered by council, is aimed at increasing connectivity between the city and the precinct around Foreshore Park and along Joy Cummings Promenade.
The centrepiece of the masterplan is Livvi's Place – an inclusive playground and waterplay area designed in collaboration with Touched By Olivia, a foundation aimed at facilitating the development of inclusive play-spaces across the country.
Concept designs for the playground show a fully fenced space that will include junior and toddler areas, an industrial-themed elevated playground, maritime-inspired swing sets, an accessible flying fox and nature-based play areas, seating, gardens, and lawns, all connected via accessible paths.
The playground will be developed in collaboration with Variety – the Children's Charity, who have provided funding to assist with the design phase and City of Newcastle, which has also secured more than $1million from the State Government to assist in construction.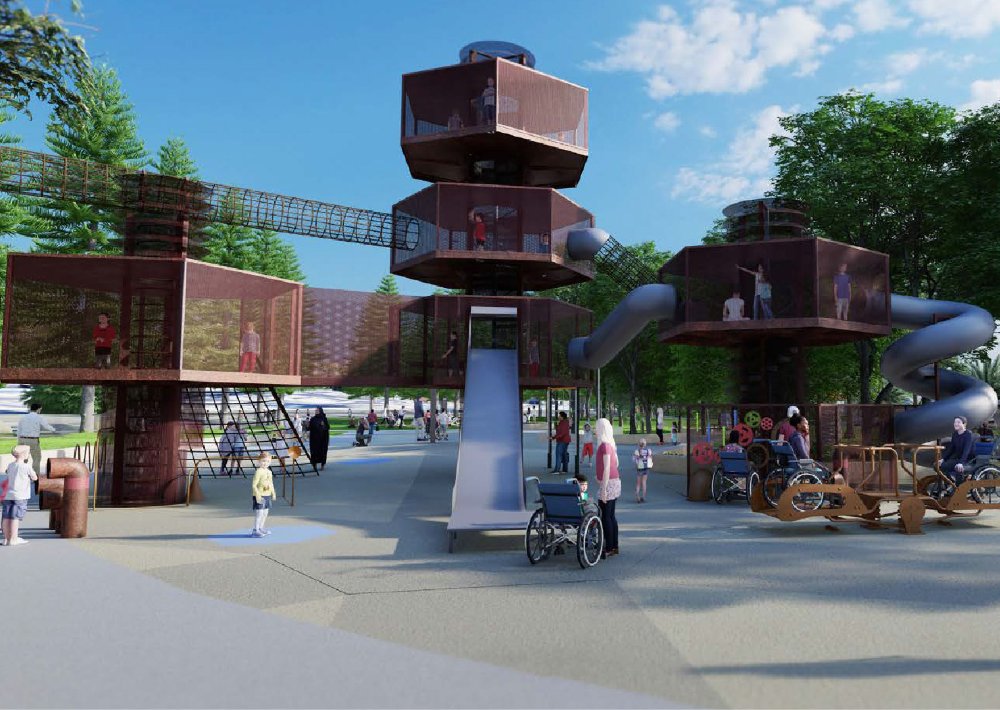 The draft masterplan also includes increasing the shaded canopy within Foreshore Park by 250 per cent and an extensive cultural walk around the park that will provide opportunities to tell Awabakal stories such as Mulubinba – the place of many sea ferns and Awabakal canoe hunting on the harbour.
"I'm really pleased there is a significant increase in the representation of Gurri culture in the Foreshore Park concept, with the plan reflecting equal parts Aboriginal and non-Aboriginal heritage," Guraki Aboriginal Advisory Committee chair Luke Russell said.
"City of Newcastle's engagement on this project has resulted in a positive outcome for the community."
Click here for more information about the Foreshore Park Draft Masterplan.