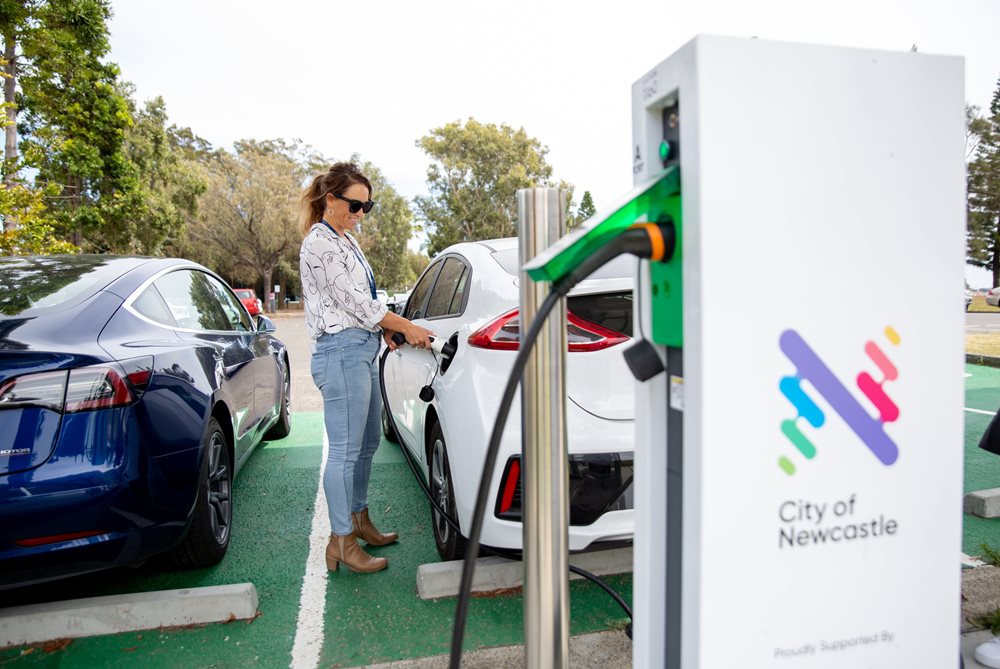 With the stunning coastal location, compact and convenient city, myriad of events, and cultural and historical attractions, there's no doubt Newcastle is a city that begs to be enjoyed.
Whether it be basking in the summer sun on Nobby's Beach or enjoying an al fresco lunch with friends on Darby Street, Newcastle's enticing open spaces and outdoor lifestyle is one that should be both envied and preserved.
And, as Australia looks robustly to the existential threat of climate change, Newcastle is one city leading the charge ensuring that the lifestyle enjoyed by so many Novocastrians can continue for decades to come.
City of Newcastle has taken a proactive approach to accelerating emissions reduction across the city through its five-year Climate Action Plan.
The Climate Action Plan, adopted in 2020, sets out an ambitious-yet-pragmatic framework to help Newcastle achieve its goal of net zero emissions by 2040.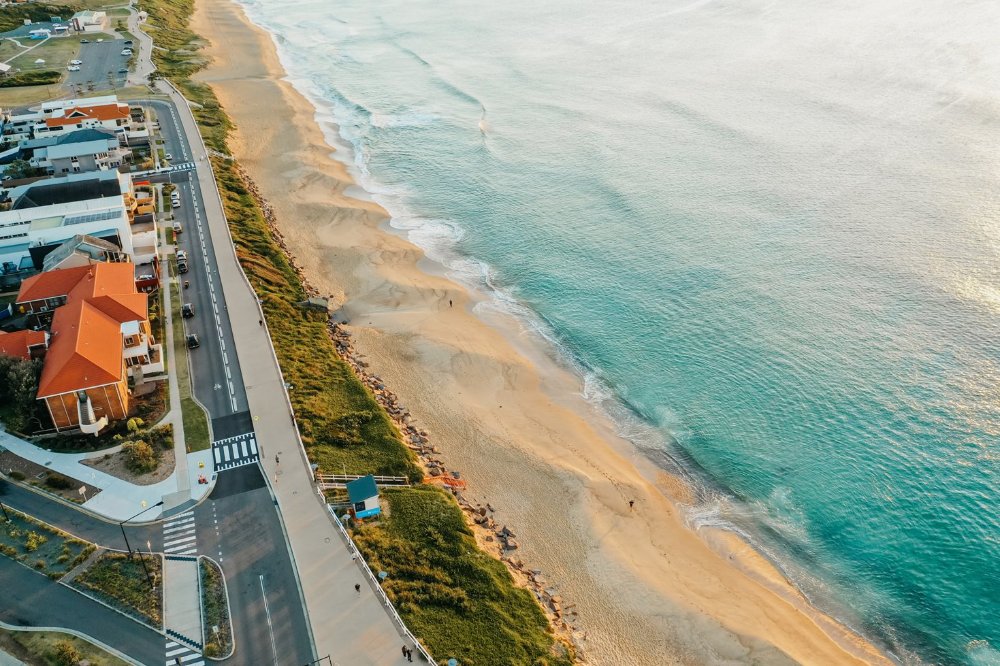 Covering both City of Newcastle operations and the wider community, the plan also aims to capitalise on the economic opportunities that a clean-energy landscape affords.
"The Climate Action Plan is a really progressive and ambitious set of goals around the work we'll do in local government to make sure we tackle the climate crisis head on," City of Newcastle Deputy Mayor Declan Clausen said.
"At the very highest level, it contains a number of commitments - firstly as a council we'll be net zero in operations by 2030, as a community we'll be net zero by 2040, and those time frames have been chosen so that we're a decade ahead of where NSW and Australia will be as a result of the national and state commitments to net zero."
Cr Clausen said that one of the centrepieces in the plan was the construction of a Solar Farm at the Summerhill Waste Management Centre.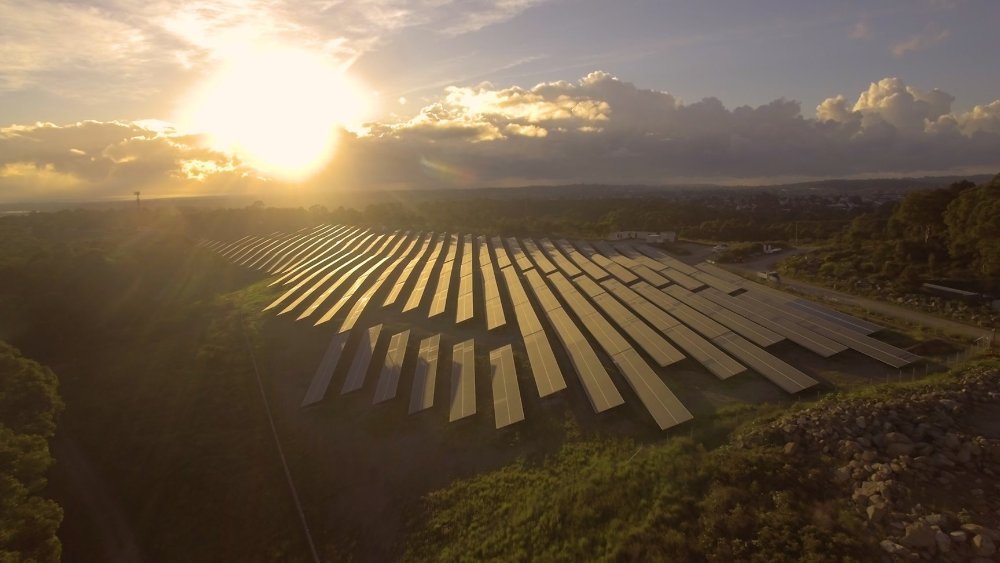 "One of the things that I'm most proud of as a council is that we were the first local government in the country to go to 100 per cent renewable - the LGA has been powered by 100 per cent renewable energy since January 1 2020," Cr Clausen said.
"This was achieved by doing two things – one is we've got a large local government-owned and operated solar farm at our Summerhill Waste Management centre, and the second is a power purchase agreement with the Sapphire Wind Farm in the New England region.
"These are two local renewable projects that are affirming and providing the renewable energy that's powering everything from our park BBQs to our City's administration."
The five-megawatt Solar Farm covers an area of approximately five football fields, and its 14,500 photovoltaic solar arrays produce enough electricity to meet the equivalent power needs of more than 1300 Newcastle homes.
Over the course of its 25-year lifespan, the solar farm is expected to save ratepayers around $9million, after costs.
Aside from the solar farm, more than 900 kilowatts of photovoltaic systems have been installed in 16 council sites across the city, including Wallsend, City, and New Lambton Libraries, and Newcastle Museum.
Despite this transition into a renewables future, Cr Clausen said that coal continues to play a crucial role in Newcastle, and that ambitious initiatives like the Hunter-Central Coast Renewable Energy Zone (REZ) have demonstrated that a clean economy can exist alongside an industrial economy.
"Newcastle was founded on coal - it was the first export of the then colony of NSW to the globe and coal continues to play an important role as we are still the world's largest coal exporting port," Cr Clausen said.

"I think with things like the REZ and the opportunities that come from the hydrogen sector, from green aluminium, from green steel, and the opportunities for large offshore renewable energy projects, we are demonstrating that, actually, you can be a clean economy but also an industrial economy.
"Newcastle is the powerhouse of NSW, and green doesn't necessarily mean deindustrialisation, or that we forget the skill sets we've got in the region. Actually, the skill sets we've got are critical to this next phase as well."
Another cornerstone of the Climate Action Plan is a transition to electric vehicles (EVs) and City of Newcastle is putting mechanisms in place to ensure a smooth transition and "futureproof" Newcastle.
"New planning controls have commenced meaning all new DA's that involve parking are going to have to put in minimum levels of electrical circuitry and conduit in order to be able to cater for future electric vehicle chargers, and larger developments are going to have to put in a physical charger for every 20 parks," Cr Clausen said.
"That's particularly important for a city like Newcastle - about a third of our population rent and, if landlords aren't prepared or are unable to spend the two or three thousand dollars necessary to retro fit and put in a charger, that barrier now gets removed if we're mandating that's included at the very beginning of development."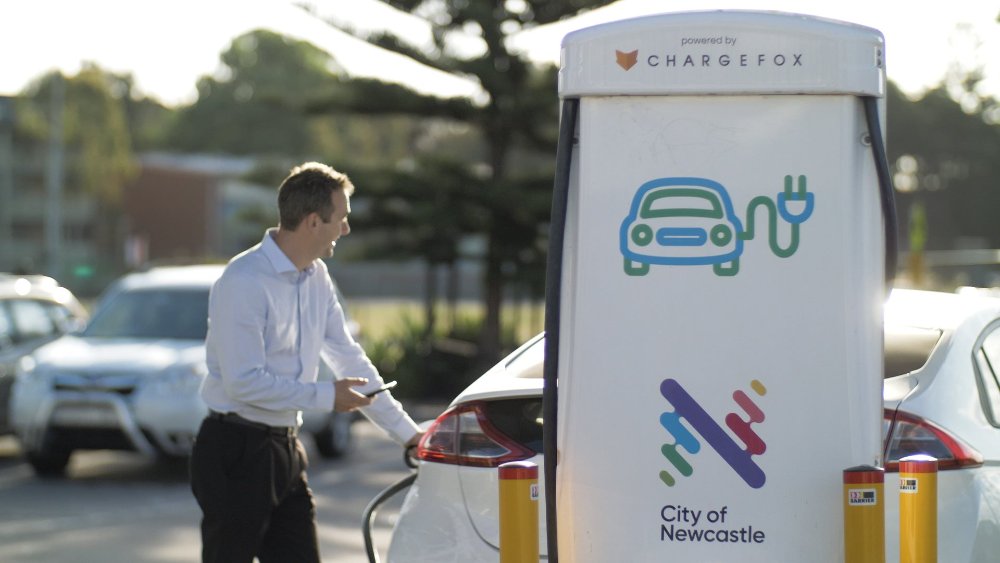 Cr Clausen said that the fact steps initiated from the Climate Action Plan had widespread community support was an acknowledgement that being proactive in tackling climate change was something close to Novocastrians hearts.
"We have been quite deliberate, the actions we've taken have been very measured and most importantly it's been backed by the community as well," he said.
"The general feeling I have is there is a lot of support for these initiatives, as well as an understanding of the impacts of climate, for example, and the tangible things that we can all do to minimise them."