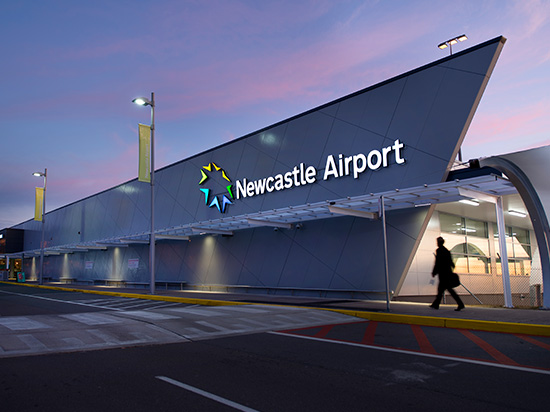 Newcastle and the Hunter Region is set to become the "epicentre" of Australian aerospace and defence thanks to the Williamtown Special Activation Precinct (SAP)
Focused around the Williamtown RAAF Base, which houses most of Australia's F-35A Joint Strike Fighters, Newcastle Airport and the ambitious Astra Aerolab development, the Williamtown SAP will be a major driver of investment into the region as well as creating highly skilled, long-term job opportunities.
The precinct aims to consolidate large-sale international defence contractors, small and medium enterprises as well as research and development initiations
"The Williamtown SAP is a development that will focus and bring together, primarily, defence industry, but also other high-tech, innovation ecosystems such as in mining tech or agri-tech," Newcastle Airport CEO Dr Peter Cock said.
"It provides access to well-paid, high-quality long-term careers. I think it's about much more than jobs. Something like the F-35 platform, for example, has about 40 years' life.
"These are stable jobs and they are quite labour-intensive so, ultimately, we might have over 5,000 people working in the precinct, given that Defence already has about 4,000 and maybe 500 around the Airport cluster. We imagine this becoming the epicentre of Australian defence aerospace for sure."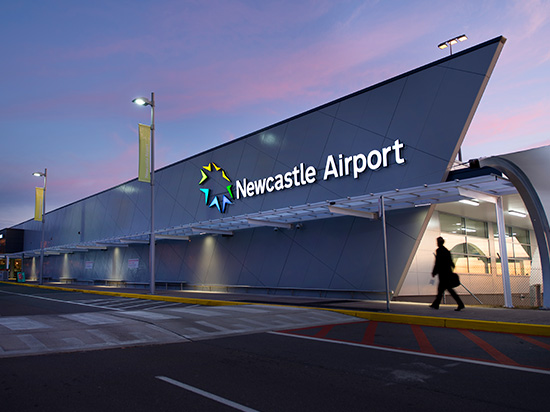 One of the centrepieces of the development is the Astra Aerolab, stage one of which was recently completed.
Co-located with the RAAF Base and Newcastle Airport, Astra Aerolab will be at the forefront of bolstering Australia's ability to deliver world-class innovation and manufacturing capability to the Defence sector.
"What we realised was that to harness the potential of RAAF Williamtown, and the particular platforms that they have there, we needed a space for people to grow businesses that are of world class standard," Peter said.
"It's a really high-quality business park with cutting-edge buildings and no matter whether you're turning a spanner in a hangar, inputting data, or designing a weapons system, you'll still get access to great amenities, so in that way it's very broad in its appeal.
"It's almost like a little mini town."
The precinct has already attracted significant interest from business, including Australian defence contractors Daronmont Technologies and Plexsys Australia, and Leading Edge Data Centres in setting up or extending operations in the Astra Aerolab,
Lockheed Martin Australia have also announced plans to invest $74 million into the establishment of a national integrated air and missile defence (IAMD) ecosystem within the Special Activation Precinct.
"We have completed stage one of the development and that has yielded about nine-hectares of land, some of which has already been leased," Peter said.
"There are sites now ready to go - serviced flat level blocks - and we've got a fair bit of interest in terms of constructing buildings entirely owned by individual companies and multi-tenant buildings as well.
"So, people coming into the region or who are already in the region, it's a chance to expand or grow a business, and leverage off the huge Government spend on defence."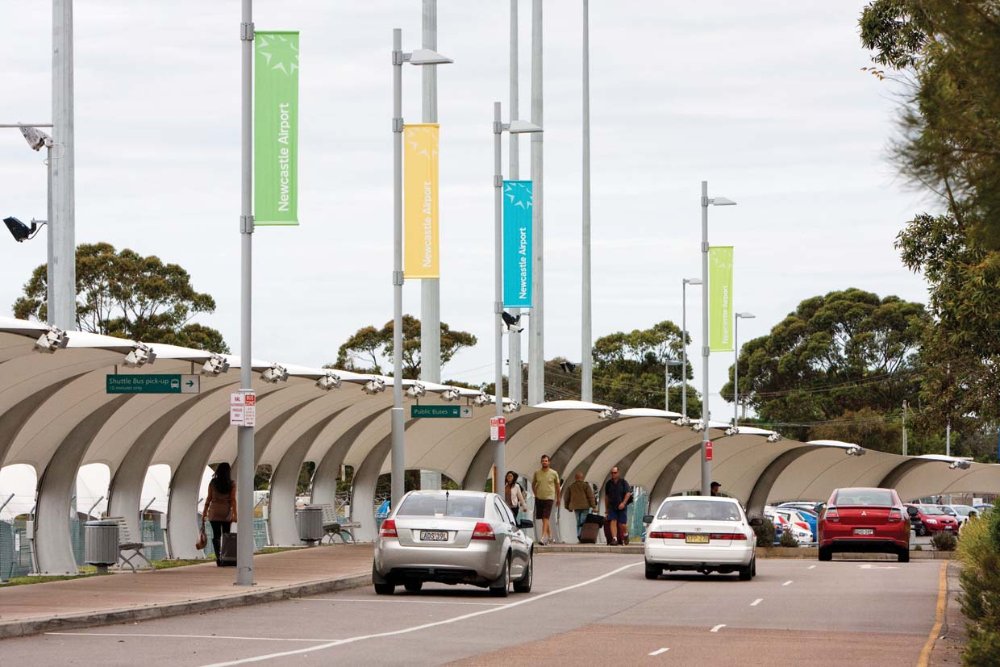 It's all systems go at Newcastle Airport too, with a major expansion that will see, over the next two years, upgrades to the airfield and terminal, which will allow the airport to take a new class of international aircraft – opening Newcastle and the Hunter Region to the world.
"There is a strong crossover with what's happening at Astra Aerolab and the Airport. They aren't separate things – they are quite synergistic to each other," Peter said.
"If you want to have global companies setting up here and major offices, they've got to be able to get in and out to global locations.
"So, what the expansion will do is allow us to handle those wide-body, long-range aircraft that not only can go a long way, they can also carry a lot of stuff which means lots of freight."
Peter added that the benefits the expansion will have for Newcastle and the Hunter Region would be significant.
"It also promotes better inbound tourism and that means the standard of everything lifts because you get these tourists coming in and they demand different ranges of food, they want certain levels of coffee, they want different things to do," he said.
"They saw a similar thing in Tasmania they call the MONA effect - the quality of coffee in Hobart got a lot better when MONA opened."
With the expansion really providing a gateway to the world for Newcastle, Peter added that the aim was to make travel to anywhere in the world as easy as possible from Newcastle.
"Singapore is one of our first targets - the world is your oyster once you get to Singapore. You can go to most places on the globe, so it gives people access to the world and kind of brings the world five hours closer," he said.
What we want to do is provide those links so you can easily get to Europe, Asia and North America, which is likely to be initially through Auckland but hopefully, in the long term, direct.
"And also, direct links to every major population centre in Australia – all we have to do is connect to Perth and a Tasmanian route and we've almost achieved that – it's all happening on both a domestic and international front."