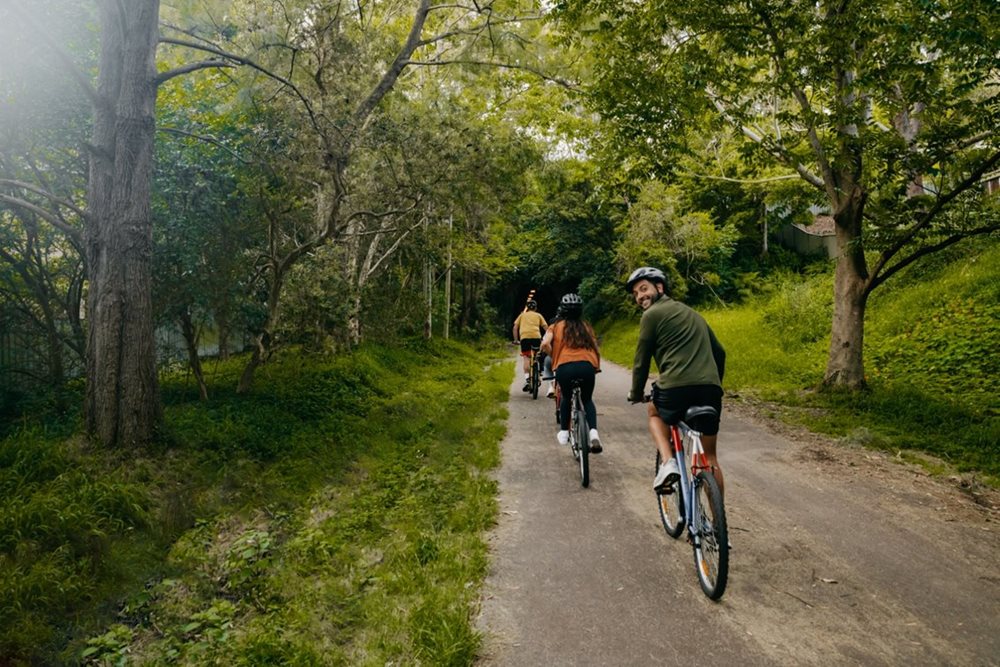 Did you know 80 per cent of commutes in Newcastle are under 10kms?
With dedicated cycleways and mostly flat terrain, a trip less than 5km can be even quicker than taking the car in Newcastle. There is plenty of dedicated space to lock up your bike throughout the city and it's a great way to keep fit and make a sustainable transport choice.
At community events you'll often see free valet bike parking, imagine that!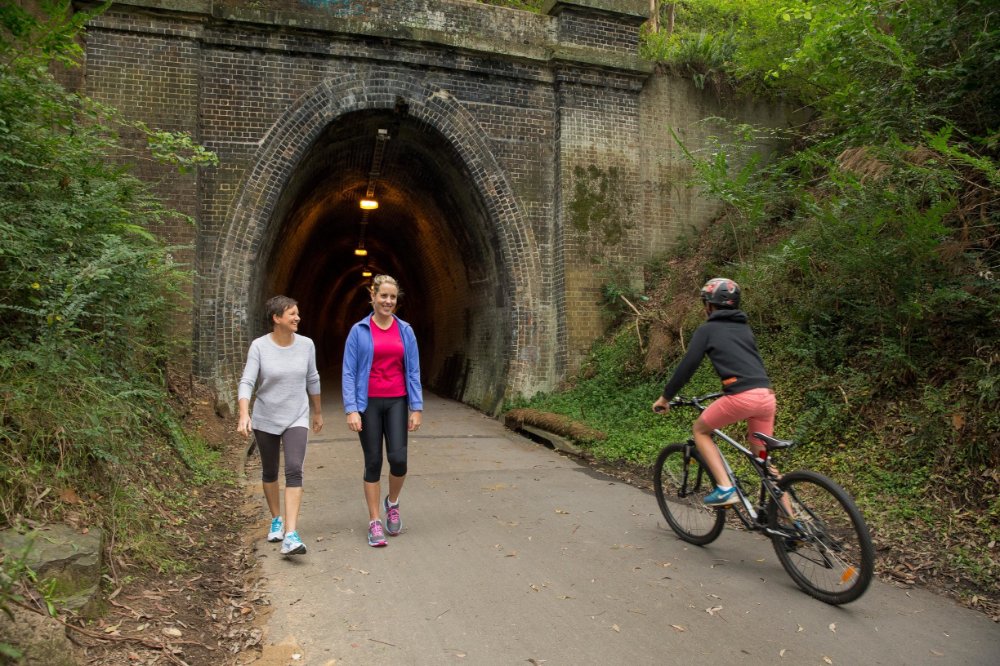 The Fernleigh Track
The Fernleigh Track is a popular shared pathway, running for 15kms and built along a former railway line. It connects the cities of Belmont (about a 20 minute drive south of Newcastle) and Adamstown in Newcastle. The track is a shared pathway with cyclists and pedestrians catering to serious and leisurely cyclists. On weekday mornings you'll often see commuters riding along the track to get into the city for work. The track can be accessed easily from Adamstown, Kahibah, Whitebridge, Redhead, Jewells and Belmont.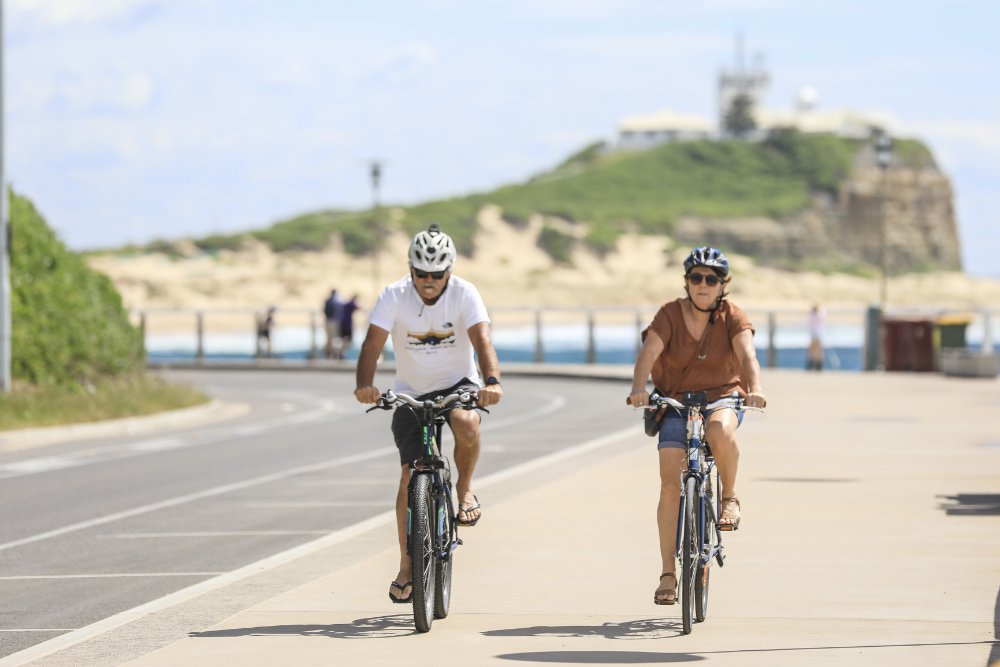 Bathers Way Loop
The Bathers Way Loop is approximately 20km, running along Bathers Way from Merewether to Newcastle Beach, then turning left along the Foreshore and through to Hamilton before looping back to Merewether Beach. There are plenty of cafes to take a well-earned break along the way. This ride is leisurely, mostly flat and perfect for a weekend ride with friends.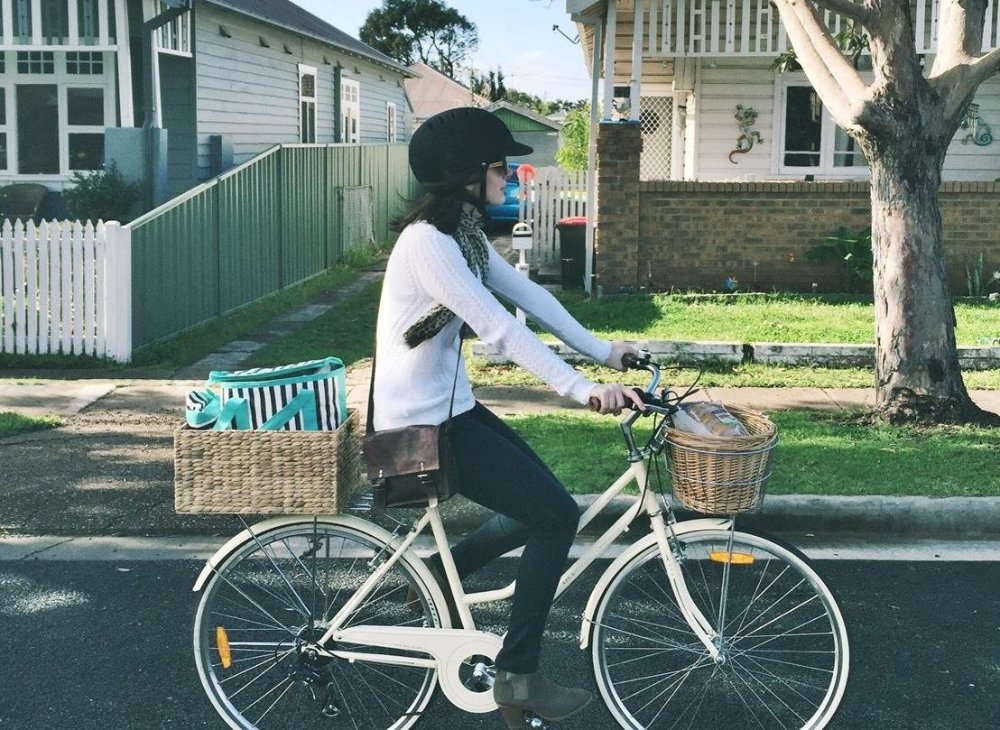 Newcastle City to University
Connecting the University of Newcastle Callaghan campus to the city this bike route runs 11km, passing through Wickham, Maryville, Mayfield and Waratah. The route follows shared pathways and mostly quiet back-streets and is perfect for students who live in the city but commute to Callaghan for their studies.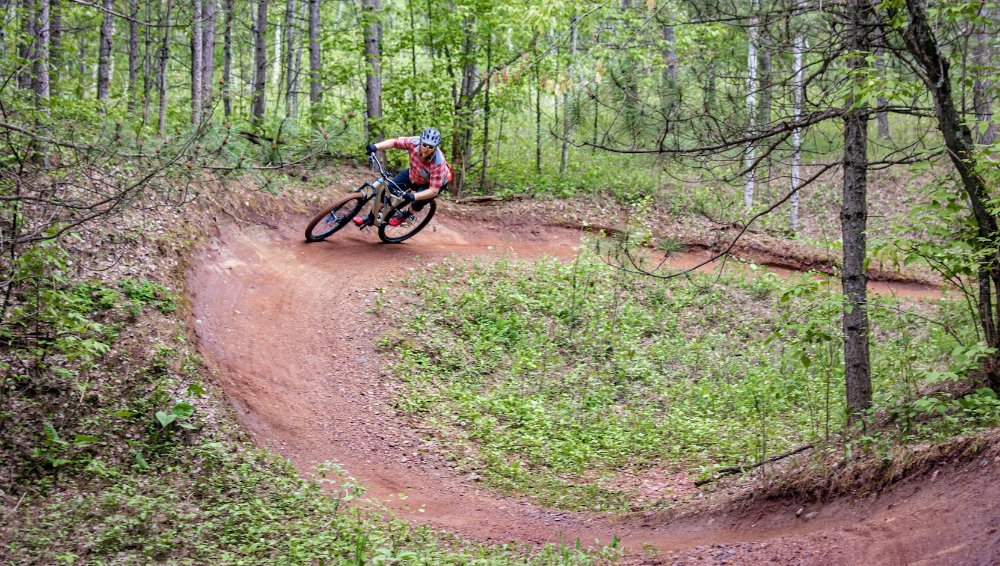 Glenrock Mountain Bike Park
Sometimes you need to escape the city and get into nature. Just a five minute drive from Merewether is the natural haven of mountain biking that is Glenrock Mountain Bike Park, located inside Glenrock National Park. You'll find a network of trails crossing through rugged bushland while getting stunning views of the ocean as the park hugs the coastline.