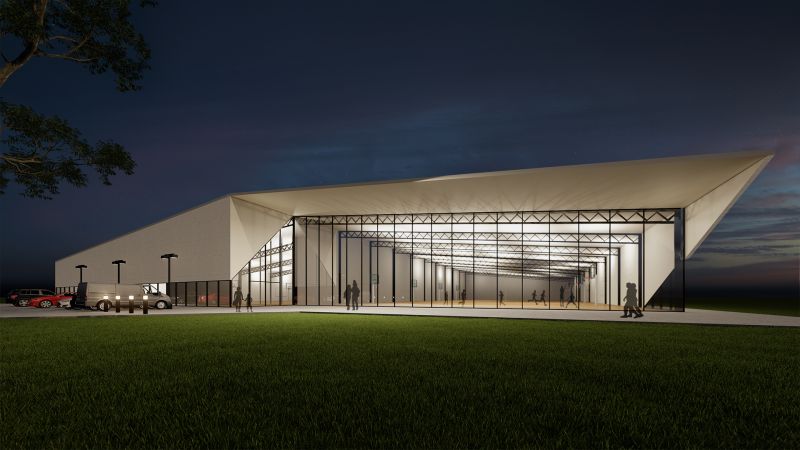 Newcastle has long-been a fertile breeding ground for national and international sporting talent - something that is set to continue thanks to the recent announcement of a new $30 million basketball stadium.
The new regional-level indoor stadium, one of the largest in the country, will be constructed on a Crown Land site opposite McDonald Jones Stadium in Broadmeadow. The basketball stadium will feature 12 courts and will be built in two stages.
The first will see the construction of up to eight courts, while stage two will include a show court catering for 2,000 spectators.
State Member for Lake Macquarie Greg Piper said the facility would provide a huge boost to basketball in the region.
"It will not only cater for our next generation of basketball stars but also major events and sports tourism, so I'm very pleased to have got the $30m required to build this fantastic regional facility."
Newcastle Basketball President Kristu Faber added that the new facility would be better able to service the huge demand for grassroots basketball in the region.
"The only thing preventing further growth is our existing stadium beside Broadmeadow Train Station, which is 53 years old and just too small to cater for player demand," she said.
"Because we currently utilise six courts, with only two of these being full size, registrations for all our competitions and programs typically fill within a week. This means we are turning children away literally every week of the year.
"This funding allows elite and amateur basketball to remain in Newcastle, which is the geographical centre of our catchment. The new site on Turton Road has great public transport links, and ample accommodation and hospitality venues to support national tournaments that will now come to Newcastle."
City of Newcastle's Acting Executive Director Creative and Community Services Lynn Duffy said CN was also preparing a precinct plan for the surrounding sportsgrounds including Arthur Edden Oval, Ford Oval, Kentish Oval and Harker Oval, to ensure ongoing and equitable access to and best utilisation of sporting facilities.
The announcement comes after a raft of recent major sporting facility upgrades across the city including a multimillion dollar upgrade of National Park and the recently announced upgrade of Passmore Oval at Wickham.