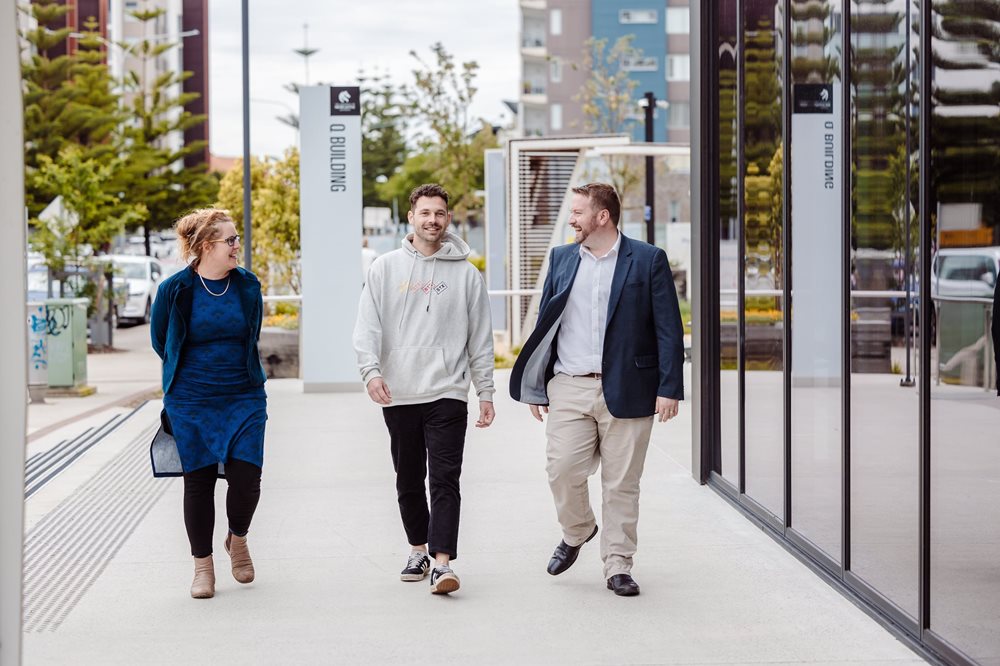 For 25-year-old University of Newcastle student Timor Atkins, being able to apply his degree in a locally based role, is a dream come true.
And it's all thanks to The Landing Pad.
The Landing Pad is a joint initiative between City of Newcastle and the University of Newcastle's Integrated Innovation Network (I2N), designed to deliver a shared workspace that supports immigrating scale-ups and skilled professionals within the tech industry fields.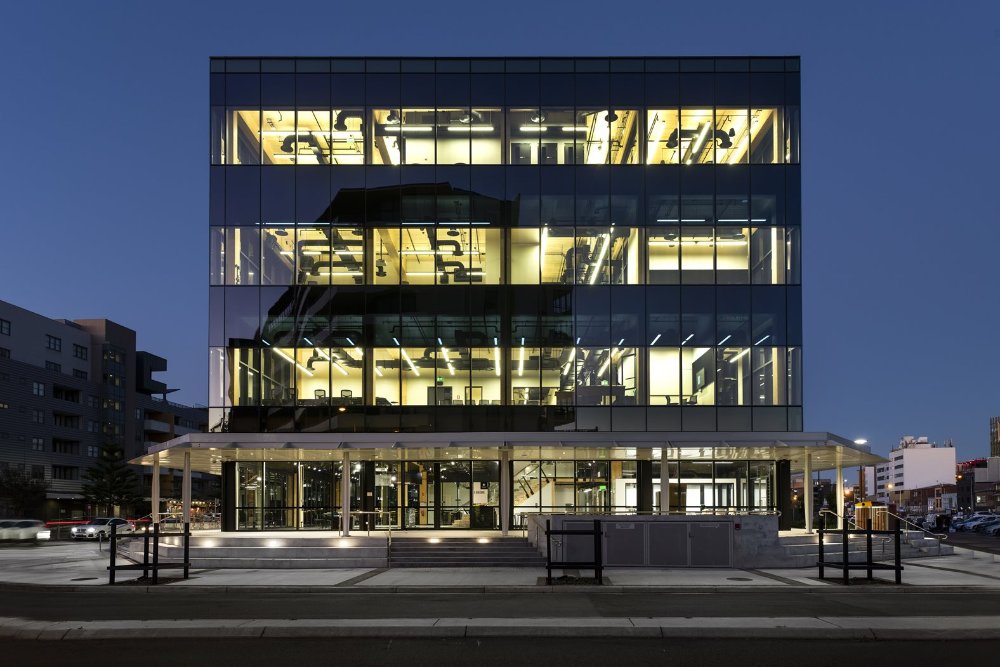 Sydney-based change-management consultancy Astrolable Group set up a permanent office at the Landing Pad, and it was here Timor was first introduced to his future.
After hearing an Astrolabe presentation at an I2N event, Timor, who is currently studying to complete a Bachelor of Science, majoring in statistics, approached the company for work placement, and was accepted.
"I'm proud of myself for achieving my goal and aligning my personal career values with Astrolabe's core values of making a positive impact for people and places. It feels great," he said.
Timor added that he is gaining real-world, practical experience through his work with Astrolabe.
"I am assisting Astrolabe with a special project which models the relationship between 2021 Federal election results and ABS census demographic data," he said.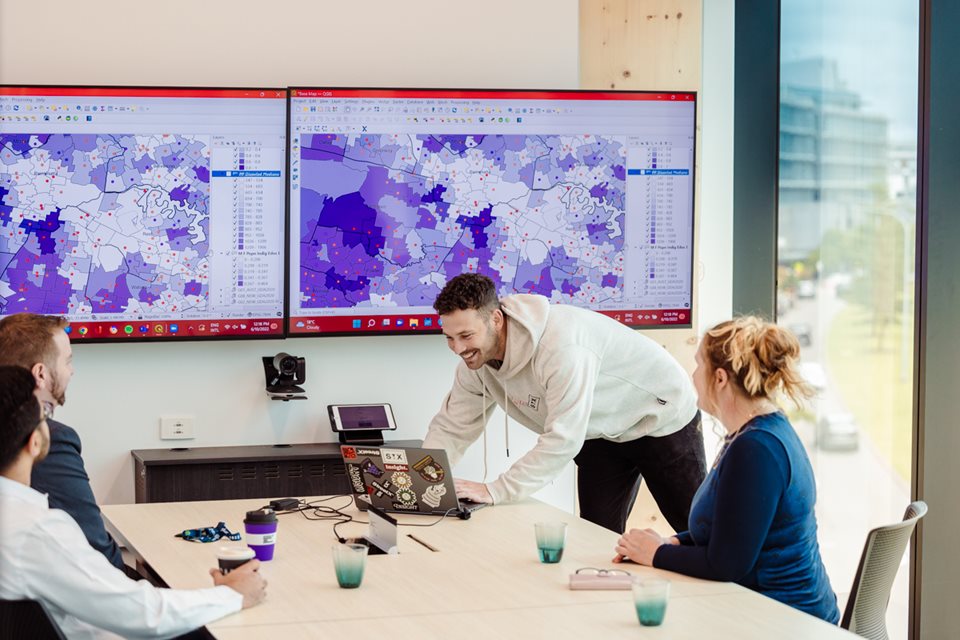 "This involves producing maps and statistical modelling to find mathematical relationships. I've also had the opportunity to contribute to other project and staff meetings, our regular staff trivia events, strengths assessments, and a design-thinking workshop.
"I've enjoyed getting to know the staff and understanding the workplace culture of the firm."
And it seems the pairing has been a success, with Timor being offered a permanent role with Astrolabe on the completion of his studies.
"I'll get to use my technical skills in data analysis to contribute to Astrolabe projects," Timor said.
"I have been working on demographic analysis and community sentiment analysis as part of my placement and will be bringing this skillset to projects working with clients."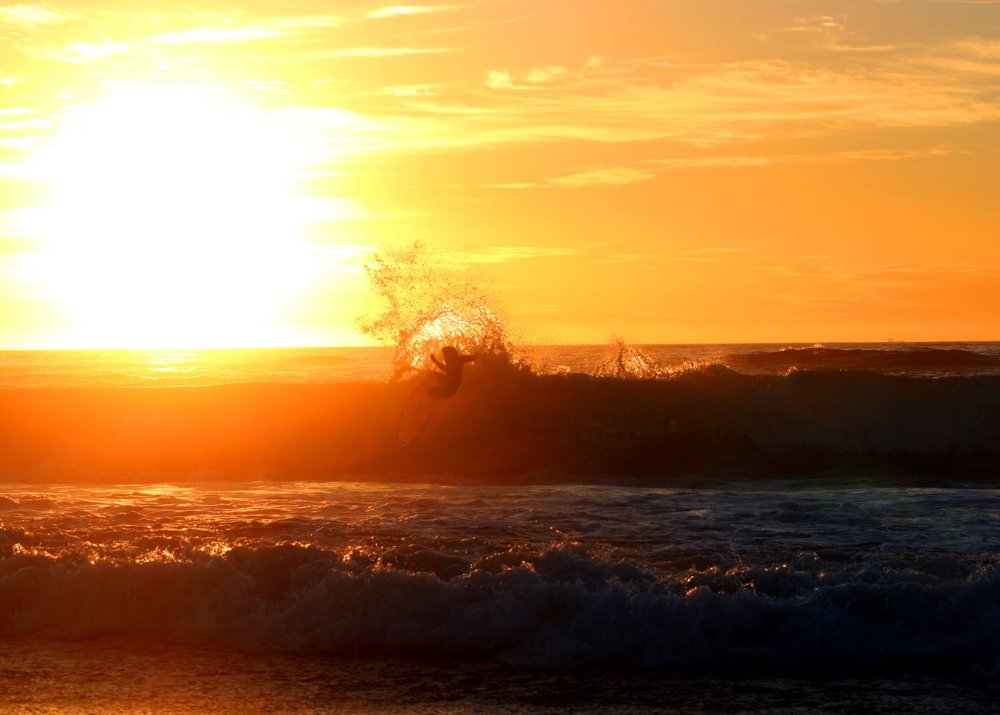 Timor, a keen surfer who is set to move to Stockton from Lake Macquarie to remain near the beach, said he was thrilled to be able to use his data analytics qualifications in Newcastle with Astrolabe's Hunter team.
"I like the laid-back lifestyle, being close to beaches and the city of Newcastle without the hustle and bustle of living in the city," he said.
"I hope that as Astrolabe continues to grow, it will provide breaks for more science undergraduates. It has been a great opportunity to apply my scientific skills and I think many science students would benefit greatly from similar experiences."
Click here for more information on the Landing Pad.