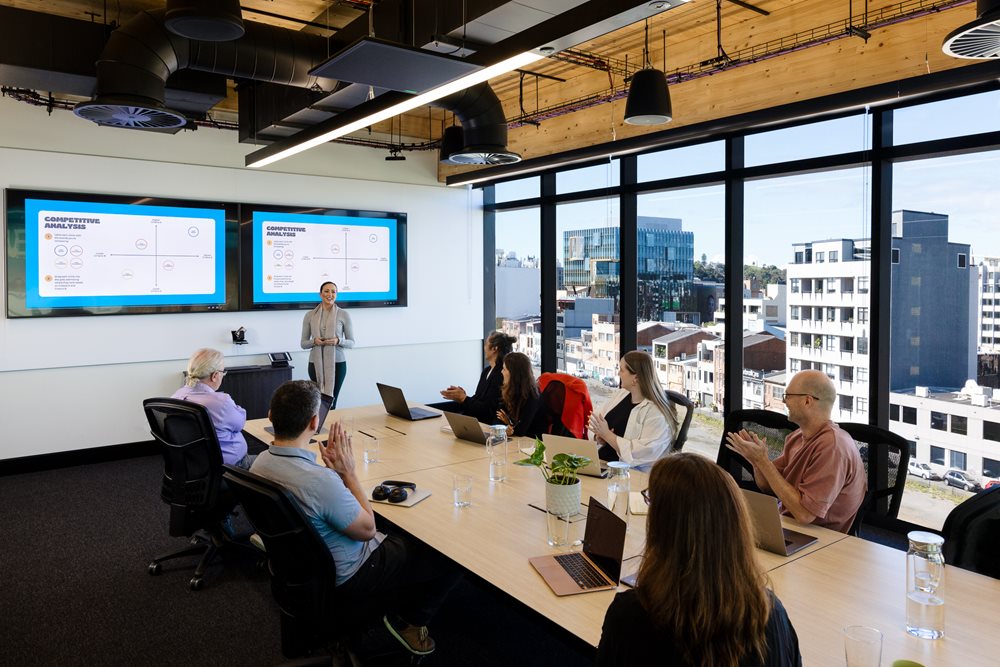 With attitudes toward traditional models of work changing, particularly in the wake of COVID-19, along with the boom of small business and start-ups across the region, it's important that Newcastle offers a range of flexible options for these scaling local businesses.
Newcastle is home to a range of co-working hubs that offer fledgling businesses an affordable office space as well as invaluable access to established networks and the ability to meet like-minded people.
Below is a rundown on some of the co-working spaces available in the Newcastle LGA.
Level 1 152/160 Hunter Street, Newcastle
Starting life in 2010, The Roost is Newcastle's oldest co-working space.
Catering primarily to creatives, The Roost helps Newcastle creatives and start-ups grow their businesses in a supportive, social work environment.
As part of its commitment to launching Newcastle talent, The Roost also runs an annual scholarship program to help burgeoning local creatives turn their passion into a sustainable business.
Level 1 Suite 1/4 Crown Street, Newcastle
One of Newcastle's newer co-working spaces, Crown Street Studio opened in 2018.
Unlike many other co-working offices which cultivate high membership volumes, Crown Street Studio is a boutique space with a limit of 10 members. This selectivity creates a more focused working environment with minimal distractions and background noise.
Integrated Innovation Network (I2N)
376 Hunter Street, Newcastle
Started by The University of Newcastle (although no affiliation is needed to become a member), I2N Hub wants to help take innovation to the next level.
Beyond providing a co-working space, I2N runs regular programs and courses to help develop businesses and ideas. No matter what stage a startup is at, I2N has programs and connections to help advance its journey.
1 Tudor Street, Newcastle West
Located in the emerging west end of Newcastle's CBD, close to Newcastle Interchange, this exciting new workspace will offer flexible office space, coworking and meeting rooms. Choose from a daily drop in or make the space your own with a permanent desk or office membership.
61-63 Parry St, Newcastle West NSW
Level 1-2, 559 Hunter St, Newcastle West NSW
Inspiring and flexible co-working spaces in Newcastle CBD for you and your team whether you're seeking a space to grow, a place to land during visits to Newcastle, or a work space to collaborate, INNX is the ultimate destination for business seeking a unique and seamless working experience.
TAFE Campus Level 1/91 Parry Street, Newcastle West
The mission of Eighteen04 Inc. is to support early-stage startups seeking to transform our energy economy, environment and build smart and sustainable cities. Smart cities are about enabling data to inform, guide and revitalise the way urban systems add to human development and includes energy, transport, health, access to markets, public services, and governance.